With the current controversy swirling around Wal-Mart's plan to build a store here in Pagosa Springs, some of the opinions stated in Letters to the Editor as well as the public forums have centered on "ownership" of Pagosa Springs. Some residents whose families have lived here for several generations claim the area belongs to them. Some of these residents have shared their discomfort with more recent arrivals that they perceive as wanting to change Pagosa to their vision of an ideal small town. Others that have lived here only ten years or so claim their "ownership" is more important than others and that their wisdom regarding what a future Pagosa should look like is more enlightened than anyone else's view. It has been interesting to observe the various opinions and perspectives. I am sorry to say that much of this has become somewhat divisive, which is not good.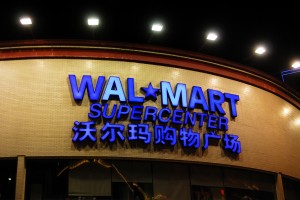 Because I do a lot of research of county records to identify and stay ahead of the changes in our local economy, I thought it would be interesting to look into who really "owns' Pagosa, at least as far as its real estate is concerned.
Did you know that less than half the property on our tax rolls is owned by "Locals"? According to the County Assessor, there are 18,952 properties here in Archuleta County.   58% of the properties in our county are owned by "non-residents".  These "non-residents" make up a large percentage of the total property tax revenue collected by Archuleta County to fund the goods and services provided to residents of our community. County records indicate only 8,032 of the properties on the assessor's rolls are owned by people that reside in Archuleta County. A total of 10,418 or 55% of our county's properties are owned by residents of the State of Colorado. 264 of the properties are owned by folks living in Durango, with another 107 owned by residents of Denver and 79 properties owned by residents of Colorado Springs.
Texas continues to be a big state for Pagosa Area property owners. As of the start of this year there were 2,100 properties owned by residents of Texas, representing about 11% of the properties in the County. I know from our internal records that 2010 and 2011 saw a large number of Texans acquiring property here for the first time. Their economy has remained relatively strong through the recession and they have not experienced the real estate melt-down following years of high levels of appreciation that impacted so many other states.
Nearly an equal number of properties are owned by residents of California and New Mexico, 1,243 and 1,246 respectively. This ratio has changed from ten years ago when New Mexico had significantly more Archuleta County property owners than California. Arizona residents own 949 properties here in Archuleta County. The breakdown of ownership states after Texas, New Mexico, California and Arizona is pretty spread out, except for the state of Florida. Presently there are 555 properties owned by residents of the State of Florida. Oklahoma is the next concentration of ownership with 336 properties.
As I looked over the ownership records I realized that Pagosa belongs to lots of people from many different places, with various backgrounds, and a variety of different viewpoints. Much like America as a whole, Archuleta County represents a variety of stakeholders, each important and significant in their own way. From my experience, each adds something to our community, and each is entitled to a voice in how we shape our future.
Presently, the political system and voting structure within the state, county and town determine how much of a voice a property owner and/or resident may have on many matters. Still, even those stakeholders that presently do not have a vote do have a voice. There are members of our Town and County leadership and government that are interested in the opinions of those that have made a financial investment in the area though they do not presently have a vote.
In my opinion,  "Outsiders" bring a perspective to the residents that can be beneficial. Occasionally the residents of the forest can't see their trees are diseased or in need of a different forest management plan. "Outsiders" can bring a viewpoint not infected by old history or prejudices that can impair the vision needed to move towards a successful future. Instead of the "Us vs. Them" perspective, it would be more productive to think how we can all work together to address the challenges facing our community.
Check the links below for interesting articles on America's largest landowner: America's Largest Landowner
For more information on "ownership" of Archuleta County, or any real estate related matter, give me a call at 970 264-7000, or drop me an email at:
Be sure to visit our website at www.pagosasource.com