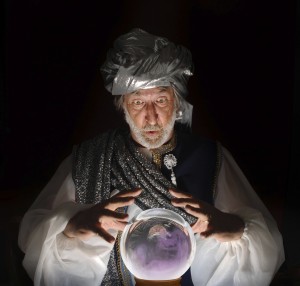 INTEREST RATES: Trending slightly higher
We expect mortgage interest rates to be trending slightly upward. Don't expect to see 30 year money at rate of 6.5%-7%, but we would not be surprised if rates reached as high as 5.5% during the year. With the announced intention of the Fed to slow down the printing presses, we are projecting some upward pressure on rates as there will likely be more borrowers competing for funds.
HOUSING PRICES: Mixed
Entry-level priced homes in Pagosa will be the tightest inventory category during 2014. We saw supply pressure moving prices up a bit during 2013 and we expect the tight supply and increasing demand to continue during the current year. The inventory of existing homes priced above $400,000 will continue to be over-supplied, until downward pressure on pricing stimulates more demand. Currently there is 26 month supply of homes priced above $400,000. There is a 68 month supply of homes priced above $800,000 within the Pagosa Springs market.
NEW HOME CONSTRUCTION: Limited
Speculative homebuilding will increase only slightly during the year. There are a handful of builders that are sufficiently capitalized to fund construction when the market remains in a very slow recovery mode. Banks will not commit to construction lending without a much larger cash investment from the builder than in years past. The cost of basic new home construction exceeds the cost of average existing homes by 15-30%. In order to profitably build and sell homes with these conditions a builder would need to have some extraordinary cost advantages. A number of the better custom homebuilders will remain busy during 2014 and beyond. There is always a limited number of affluent customers that can afford the choice of having a large custom home built to their design specifications. In nearly every case the appraisal value of a to-be-built custom home has been significantly under the estimated construction cost.
LAND VALUES: Mixed
Land values will vary during 2014. We expect the significant over-supply of 35 acre tracts to put downward pressure on pricing for this component of the land inventory. Good, close-in 3-5 acre tracts with views and central utilities should see moderate increase in demand during the year. We could see some improving values towards the middle of the summer.
High quality recreational ranch properties with premium water features should gain more attention during 2014. Early signs indicate this segment is experiencing increased demand as an asset class for capital preservation and long term value appreciation.
COMMERCIAL: Mixed
Commercial lease rates will continue to drift during the year as owners work to fill vacant space. Presently Walmart is set to start construction in the spring and as yet, no additional nearby commercial construction projects have been announced. We would anticipate lease rates for anything to be built near Walmart would be 20-30% above other locations such as Pagosa Country Center and Village Commercial.
For information on any component of the local or regional real estate market, give me a call at 970 264-7000, or email me at: MikeHeraty@frontier.net.