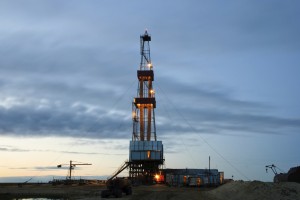 The vacation or second home market is driven by a number of factors. Among them are proximity to employment centers, growth in disposable income, recreational attractions, consumer confidence and availability and cost of mortgage credit.
Few of these factors are within the control of those of us that live here and depend upon this segment of our community's economy, but, to the extent we can have impact on any of these factors, we need to be involved.
Traditionally, the Pagosa Springs area, and southwest Colorado in general have attracted visitors from New Mexico, Arizona and Texas as well as from the front range of Colorado. The demographics in these locations changed as a result of the prolonged recession. New Mexico in particular has seen its economy continuing to struggle, with further bad news on the near term as it appears Intel may not continue to reinvest in the huge chip plant in Rio Rancho.
Arizona is in better shape as it attracts more businesses and jobs escaping the high taxes and cost of living in California. We expect to see more of these folks returning to our area as second home buyers in the next year or two.  The Arizona housing market had a strong start in 2014, though it began to fade in the second half of the year as cash buyers exited their market when housing prices began to rise too quickly.
The greatest opportunity Pagosa Springs has in front of it is to increase the flow of visitors it attracts our next door neighbors in the state of Texas. The state's economy is humming with strong growth in employment numbers, including recently transferred employees from California. See: http://thetexaseconomy.org/economic-outlook/
Texans love to come to Southwest Colorado to escape the heat of the summer, hunting in the fall and to enjoy the great skiing we offer during the winter. I have found there are many thousands of financially qualified Texans that have never heard of Pagosa Springs. Would it not be appropriate to devote a significant percentage of our Lodging Tax Revenue to market specifically to this effort?
While we may not be able to effectively reach all of them, I suggest we start by specifically targeting those in the upper management levels of the energy firms that are generating record profits. Let's target those prospects by advertising to them directly, in the magazines and trade journals they read. They can then access any and all services within our community via the http://www.visitpagosasprings.com/   website our Town Tourism Committee maintains.  These are the folks that will come to Pagosa, stay in a nice hotel or condo, go out to dinner several times, take private ski lessons and frequent our local gifts shops. Who knows, after they visit a few times, they might decide they want to own a second home or condo here. Just a thought-
Thanks for reading-
Mike