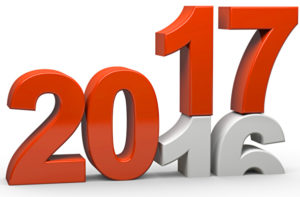 Market Still Improving Overall.
Looking at the broadest measurement, the market during 2016 was ahead of 2015. Total real estate sales recorded through our local MLS system showed an increase year over year of 8.2% in the number of properties sold. The Total Dollar Volume of $148,515,994 was up just over 6% above 2015.
Single Family Homes
The total sales of single family homes sales ($114,867,448) was up over 16% and the total number of homes sold was up 13% over 2015. So, while the aggregate numbers for single family home sales are quite positive, there was very little increase in the average selling price per square foot. For 2015, homes sold for an average of $164.40, while the average for 2016 was $166, an increase of less than 1%. But, in the years between 2012 and 2015 we saw considerably more value appreciation–in 2012 the Median Price was $ 217,000 and the average selling price per square foot was $120.76 an increase of 37.5% over the last four years, or an average of 9.4% per year. Newly constructed homes sold for an average of $178 during 2016, a slight increase above the average for the prior year.
Condos and Townhomes:
Condo and townhome sales showed real strength during 2016 with volume was up over 25% from 2015, and the total number of units sold up nearly 16%. What is more impressive is the increase in the average selling price per square foot, $138 versus $114, an increase of 21% for the year. In 2012, the average selling price per square foot for condos and townhomes was $91 indicating an increase of 53% or an average of 13% per year. This category of our real estate market has out-performed the single family detached sales by quite a margin. Will this continue to be the case going forward? Possibly.
While the strongest price category for single family homes was $200,000-$300,000, there was plenty of demand for housing priced under $200,000 but a very limited and dwindling supply. A number of those Buyers opted to acquire condos and townhomes as they found themselves priced out of the market for single family detached homes.  So, strong demand for housing under $200,000 moved up the average condo selling price per square foot. We would expect this to continue until the price of existing homes more closely approaches the cost of new construction.
2017 will be an interesting year as the community continues to explore potential solutions to our workforce housing needs and the supply of entry level priced housing continues to shrink. The Town of Pagosa Springs Planning Department is revising its Comprehensive Plan, which will hopefully address the extremely high impact fees levied for new development. We are hopeful the Town Council will not approve the proposed tax-payer funded $7 million 5th Street Bridge Project while there are so many other worthwhile infrastructure improvement needs. We could see a decision on this by January 3rd.
We may see a boost in demand for vacation homes if the federal income tax cuts Trump has proposed go into effect providing more household income and higher consumer confidence—two key factors that fuel demand for second homes and tourism spending. The other factor that could come into play is the price of oil. If the economy in the oil industry improves, Pagosa can expect to see a return of more visitors from West Texas which have been a significant element in the second home market in Pagosa Springs over the last thirty years.
Buyer Trends Going Forward:
What are we seeing in terms of trends in second homes? Buyers are looking for less square footage, more energy efficiency, lower maintenance burdens, more storage space, smart-home technologies, lots of natural light and well-appointed kitchens and bath areas.
For more specifics on any part of our local and regional real estate market, give me a call. Also, if you would like more information on what you can do to make your home more appealing to achieve a higher selling price in a shorter period of time, call or email me: Mike Heraty, Managing Broker- Pagosa Source Real Estate Advisors: email: MikeHeraty@frontier.net  Phone: 970 264-7000.
*Single family homes= detached, site-built residences, excludes multi-family, condos, townhomes, modular and manufactured homes.