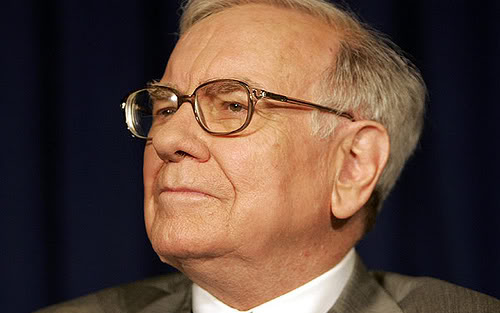 Those are not my words, but those of the Oracle of Omaha, Warren Buffett, one of the most successful investors in the world. In his annual Letter to Shareholders released at the end of last month he said he had been "dead wrong" a year earlier when he predicted a rebound in U.S. home prices would begin within a year. Still, this year he is again betting the U.S. housing market recovery will get underway for a different reason: hormones.
According to Mr. Buffett, young people have stayed at home, moving in with parents and in-laws rather than setting up their own households.  "Housing will come back – you can be sure of that… Every day, we are creating more households than housing units. People may postpone hitching up during uncertain times, but eventually hormones take over," Buffett wrote in the letter to shareholders in his investment company Berkshire Hathaway. "And while 'doubling-up' may be the initial reaction of some during a recession, living with in-laws can quickly lose its allure."
In an appearance on CNBC on February 27th he added "houses are another attractive investment at current prices." He went on to say he might buy a couple hundred thousand homes if only he could figure out a way to manage them effectively. He said he isn't very handy. "Single-family homes are really cheap now too," Buffett said.
When you look at the holdings within Berkshire Hathaway you will note among the 80 subsidiaries in the portfolio are several companies that are tied directly to the housing market. Among them are Acme Brick, Clayton Homes and Shaw Carpet. In 2006 those companies contributed $1.8 billion of pretax profits to Berkshire while last year their contribution was only $513 million. Buffett certainly has reason to want the housing recovery to gain strength.
Any other words of wisdom from Mr. Buffett?
Further into the interview-
According to the world's most successful investor, the reason buying a house and taking a low interest rate mortgage makes perfect sense is simple:  " it's a leveraged way of owning a very cheap asset now. That's as attractive an investment as you can make." 
So, what holds so many Americans back from taking the advice of Mr. Buffett? The same thing that paralyzes so many investors—fear. Overcoming that fear and moving forward against the cautious masses is one of the characteristics that have made Warren Buffett the world's most successful investor. We can learn much from his history.
If you would like information on any real estate related matter here in Southwest Colorado, please give me a call at 970 264-7000. You can also drop me a line at:  MikeHeraty@frontier.net.
Also, be sure to visit our website at www.pagosasource.com