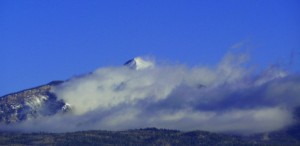 According to a recent forecast by Zillow chief economist Svenja Gudell, inventory shortages will drive the market in 2018. There is a huge generation entering the housing market and they are not finding the level of inventory and home choices they would prefer. Gudell expects builders to respond to this on a national level by moving from adding density within cities where land costs and zoning laws push home prices out of reach for first time home buyers, to the suburbs where land prices are more reasonable and zoning issues are easier to navigate.
She predicts many first-time home buyers will move to the suburbs, which they have so far resisted, hoping to be able to afford a home within an urban center. Builders will shift some of their focus away from urban center luxury residential projects to capture market share of the pent-up demand among first time home buyers.
Gudell also expects a large number of homeowners to skip the historical trade-up scenario in favor of staying put and remodeling their existing home, making it feel and look brand new. (This should help to further boost the stock prices of Home Depot and Lowes.)
She says Boomers and Millennials will drive home design with wide halls for strollers and wheelchair access (aging boomers) and more "smart home" technology applications.
What does Gudell forecast for home price appreciation during 2018? She expects the current rate which she pegs at 6.9% to drop down to 4.1% next year. What about mortgage interest rates in 2018? Here there seems to be a consensus view that rates will creep higher next year, climbing to between 4.25%-4.75% or slightly higher by year end.
If the stock market and job growth continue to be strong in 2018, we expect demand for vacation homes and condos to increase in mountain resort areas.
Within the Pagosa Springs housing market, there will be more speculative new home building during 2018 as construction lending sources expand and demand within the $250,000-$400,000 continues to be strong.  We also expect the luxury home market to gain further strength and see a reduction in inventory of homes priced above $800,000. Homes prices will rise during 2018, though not at the same level as 2017, but we are projecting prices of existing homes will move toward reducing the 20% gap between the cost of existing homes and the cost of new construction.
Other factors that will come into play next year are the final components of the Federal Tax Reform. Will mortgage interest deductibility be capped at $500,000 for new loans? Will property taxes no longer be deductible? Will there be a limitation on mortgage interest deductibility for vacation homes? What impact will we see from lower income tax rates?  Locally, will there be efforts to curb the growth of VRBO and Airbnb rentals? How will this impact home values? How will the shortage of experienced construction workers impact new home prices in 2018?
Will there be consensus on how serious the local workforce housing shortage is here? Will the town and county come forward with effective solutions and develop the necessary funding or incentives needed to create new below-market rental units? Will the Town of Pagosa Springs follow the lead of the County and look again at eliminating Impact Fees?
There are plenty of variables to analyze and here at Pagosa Source we spend a considerable amount of time each week looking at these and other issues, to provide our clients and customers with the best real estate guidance possible. As residents and/or property owners, we encourage all our readers to be active participants in local government. Your money and your future are at stake.
You can reach Mike Heraty at MikeHeraty@frontier.net or by phone at 970 264-7000.