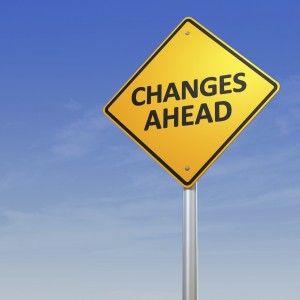 During the last 15 years we at Pagosa Source have always studied the numbers carefully in order to improve our vision of what lies ahead. The Closed Sales data, including an analysis of price reductions leading up to a contract, the number of days on the market, the timing of a property into the Active Listing Inventory and the competing inventory throughout all of the real estate classifications are all reviewed and scrutinized on an on-going basis. We also examine the county recordings to determine where the Buyers are coming from. Though our local MLS system contains an abundance of useful information, we find it necessary to look beyond it and data aggregators such as Trulia and Zillow in order to derive an accurate assessment of the real estate market at any given time.
We will continue to carry on these tasks as an integral part of our business, in order to better serve our clients and customers. The market that lies ahead will certainly bring changes to Southwest Colorado and we have spent some time forecasting what those changes will consist of, and how our clients and customers will likely be affected. A summary of these changes are listed below:
Inventory of single family homes offered for sale during 2013 will decline slightly from 2012 levels.

Some of the reduction is the result of a decline in the number of new foreclosures entering the pipeline. Another factor is the slowdown in the number of new distress sales, ahead of foreclosure. This has come about from the low interest rates and some forbearance efforts from local and national lenders.
2. We will see fewer middle income Buyers active in the market. For many in this bracket, confidence in real estate has been shaken during the Housing Crunch and prolonged recession. Tighter credit qualification requirements coupled with reduced equity in their primary residence have impaired this group as they also struggle with the reality of less take home pay with the change in income tax rates and other impacts imposed by Washington's lawmakers in order to avoid the fiscal cliff. Homes priced in the range of $400,000- $800,000 have been where most of the upper middle-income Buyers had been focused and we expect this price range to continue to be significantly over-supplied in 2013.
3. The percentage of Buyers from the energy belt (Texas, Louisiana, Oklahoma, etc.) will continue to grow as oil prices and employment are expected to remain strong. We expect to see more public company oil industry executives as well as small and medium size oil field service company owners buying real estate in our area. We are recognized as being an area with exceptional real estate values and we are closer to Texas than many of the other destination resort areas such as Vail, Aspen and Steamboat Springs. Historically, many of our Texas second home owners drive to Pagosa and like the fact that we are 2-4 hours closer than other mountain resort areas. We expect Texans will purchase the majority of our upper-end inventory during 2013, homes priced above $800,000.
4. Buyers will begin to return to Southwest Colorado from Arizona, but few Californians will be seen in the area. Arizona's economy is improving and homes values are rising at a steady rate within the Phoenix Metro area with fair amount of new home construction underway. Arizona State University's W.P. Carey School of Business year-end report for 2012 showed median home prices were up by almost 34 percent and foreclosures plunged by a staggering 51 percent. California will continue to suffer as there has been little improvement in their housing markets, outside a very limited number of areas such as the San Francisco Bay area and, to the south, the Silicon Valley. We also expect to see more Buyers coming from the Front Range as their residential values have recovered to pre-recession levels and employment remains strong.
5. Buyers will remain very value-focused during 2013, choosing the best combination of location, construction quality, condition and price within each category. We expect more detailed and critical inspections and fewer Buyers willing to purchase homes with deficiencies or deferred maintenance.
Give Mike Heraty a call at 970 264-7000 to discuss how these changes may impact you as a Buyer or Seller during 2013. Mike would be pleased to have a no-obligations discussion of your real estate objectives and the best means of achieving them this year.